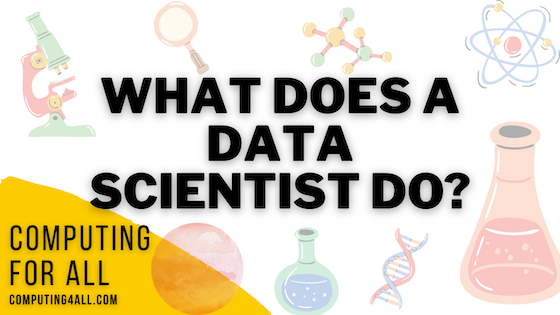 What does a data scientist do?
A modern-day data scientist's primary work is to develop predictive analytics tools, interpret the results extracted by the tools, and provide decision-making intelligence to solve complex problems. These days, data science has become an essential part of strategic planning in every company. A data scientist helps a company develop accurate marketing strategies and plan its business growth.
The responsibilities and duties of data scientists can vary depending on the company and industry they work for. A few decades ago, such positions were relegated to mathematical specialists, doing calculations based on structured and unstructured data. Nowadays, however, the scenario has changed. Data scientists are responsible for aiding challenging decision-making tasks using artificial intelligence, machine learning, and statistical tools. 

This article explains what a data scientist does in a company or academia.
A data scientist uses statistics and modern data analytic techniques

.
A data scientist utilizes the information collected from data to provide insights and advice for a broad range of disciplines, including scientific domains, business, and government sectors. She/he finds solutions for complex problems using statistical and modern data analytic techniques. Modern analytic techniques include machine learning, deep learning, data mining, and artificial intelligence. Using the analytic algorithms, data scientists dig into massive databases, streaming data, and web outlets.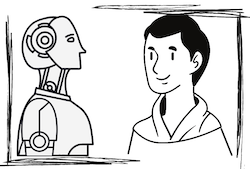 A data scientist mines large amounts of data.
It is likely to take billions of years for a few people to catch up with the vast amounts of data we store on the internet every day. Data scientists' efforts to sift through large datasets using algorithmic approaches and advanced hardware can bring speed to the process to generate real-time actionable knowledge from accumulated raw data.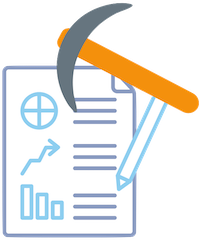 To solve complex problems of significant impact, a data scientist must be highly detail-oriented and have the expertise to analyze large amounts of data. Data scientists process large amounts of data intelligently to find patterns and trends. Their efforts play a key role in business process management too. They help to transform large datasets into useful and actionable business intelligence. Data scientists help provide information that improves decision-making quality and provides insights that would otherwise be difficult to obtain.
Many companies make use of big data mining to improve their business. Such entities include insurance companies, investment banking, and consumer product franchise. Governments of all countries have a significant interest in the big data domain because of its vast potential for improving public health, national security, and economic aspects. 
Data scientists study domain-specific concepts to build solutions

.
One of the most intense roles of data scientists is to implement what they learn from domain experts. A data scientist focuses on observations and patterns in data. Once they have the insightful observations in a domain-specific dataset, she/he then constructs a model or a piece of software that accurately simulates the output of the process that she/he used to retrieve the insight. From there, the data scientist can test a wide range of hypotheses and see how well the results fit with reality in the domain of the data. Studying the domain relevant to the data helps a data scientist understand the associated complexity of the target problem, evaluate models and software designed, and last but not least — communicate with the domain stakeholder. 
A data scientist practices a variety of skills.
There is no doubt that a data scientist requires the technical knowledge of machine learning, deep learning, artificial intelligence, and statistics. Aside from becoming more skilled by practicing the technical aspects, there is even a greater reward in a data science position. Several years as a data scientist will expose a person with various other domain-specific knowledge. 
Data scientists are usually not domain experts, but they understand data aspects of a given domain well. Data scientists are skilled at interdisciplinary collaboration. Many data scientists become proficient at quickly studying relevant elements of a field before analyzing domain-specific datasets. Such a skillset to acquire knowledge of other disciplines is a rarity in other professions. 
After several years in the job, many data scientists become familiar with multiple disciplines such as the health sector, aerospace industry, aviation, agriculture, satellite communications, and many more. The acquired variety in skillset makes a data scientist more and more attractive in the job market.
Data scientists help in business decision-making.
One of the most popular uses for a data scientist right now is in the business domain. Businesses in all industries need this highly technical type of expert. Data scientists are in high demand and play a crucial role in business decision making, business growth, and business operation. They can help create a business market, analyze and predict business profitability, pursue competitors' business valuation from minimal information, and decide events, such as business transfer.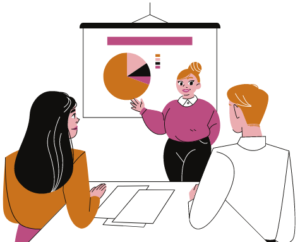 A data scientist helps in developing new ideas, methods, or techniques to increase profitability. Data scientists can also help companies reduce costs by identifying business issues and room for improvement. Many companies are now applying mathematical concepts and algorithms in business operation and growth.
Data Scientists assist in business growth and decision making by providing both quantitative and qualitative statistical analysis, as well as by designing predictive models. They help business managers and owners understand and predict future business performance. 
Data scientists aid in scientific research.
In addition to helping out businesses, data scientists are also in high demand in the academic community. 
Data science is at the core of "omics" sciences, such as genomics, metabolomics, or proteomics. A major part of omics sciences is focused on studying actual data gathered from experiments. This can include anything from the study of how animals behave to the study of how various chemicals react when mixed. Often, a problem associated with omics sciences is the sheer volume of data that needs to be analyzed to discover patterns, structures, or trends. Data scientists design algorithmic approaches to aid the analysis. Bioinformatics is a branch of computer science that combines data science algorithms with microbiology, biology, and biochemistry concepts. In this domain, data scientists aid in unfolding how organisms, from bacteria to mammals and even plants, behave.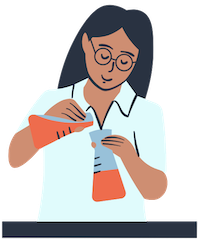 As it stands, most scientific and engineering research done at universities is on empirical methods of investigation. Penetration tests, tensile tests, and many other mechanical and material testings are sometimes expensive and time-consuming. Data scientists help infer results for unpursued longer-duration experiments from limited test results. Simulating extensive data from limited experiments reduces project cost. It helps design durable specimens and products in the civil engineering and material science domains. 
The field of medicine contains countless experiments and measurements that need to be performed and monitored daily to track advancements and find new ways to treat patients. Microbiologists, pharmacists, chemists often work in conjunction with data scientists to develop new ways to conduct research and test potential medicines before they are offered for public consumption. As exciting as this may sound, the reality is that hard data must be collected before any action is taken in the medical sector. For instance, it usually takes several months to years of trials before new methods or medicines can be tried out to treat a patient. 
Data scientists inspire the young generation.
Collaboration with people from other disciplines makes many data scientists outgoing and advocate of social good. To help build a better society, many data scientists feel an urge to inspire the young generation to pursue college degrees. A Google program allows their software engineers to visit a university for a semester to co-teach a course with a professor. Many freshman college students get inspired by learning from engineers of the top-notch company. 
Many Data Science professors and graduate students are involved in outreach activities inspiring elementary, middle, and high school students to STEM disciplines.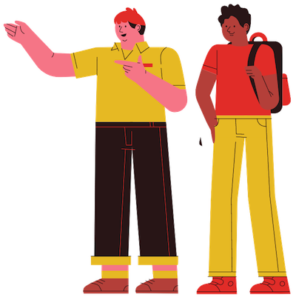 Conclusion
As you can see, data scientists do a whole variety of work. Their job responsibilities can include using scientific techniques to detect patterns and relationships among snippets of data, developing algorithms to solve problems, writing applications using the algorithms, and much more. You will notice that their job descriptions are quite diverse and may include analyzing financial statements, modeling climate change, predicting business market conditions, and forecasting future stock market trends and prices. Demand for data scientists is increasing day by day. A student interested in becoming a data scientist must possess analytical skills. She/he must be able to communicate well, be very creative, and have a strong interest in mathematical and statistics topics. What technical skillsets a data scientist should have — is a topic for another day.