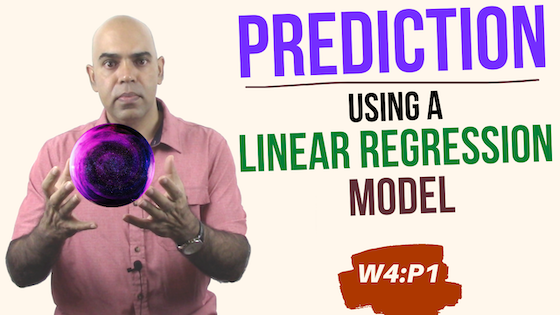 Data Science Workshop 4 (Part 1): Prediction using Linear Regression-Based Models
In the following video, we discuss prediction using linear regression-based models. I am confident that if someone watches the video till the end, the concept of prediction using linear regression will become crystal clear.
Many fundamental questions might still remain unanswered from the time we studied statistics. In the video, we go over those questions using step-by-step, easy-to-understand examples.
Here is the YouTube video explaining Prediction using Linear Regression-Based Models.
Here is what we discuss in the video:
What is prediction?
What it means by the word "model"?
What does it mean by constructing a linear regression model utilizing data?
How can even someone use a constructed model to predict something?
I ensure that you know all these items. We are just revising these items from a machine learning perspective. The video focuses on the theory and examples of linear regression-based prediction. In the next video, we will focus on a Python program.